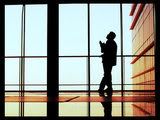 recently

please leave a message, after the post.
archives
the continuous chain

danne
grace
valerie
drop the fork!
jiamin
fiona
yinC
becky
ruth
yingyi
xinyi
peiyi
sokyin
amanda
pamela
brenna
tammy
rowena
raffles voices
kwoks
ahguan
rjchorale
wenhao
ruth
huilin
nikki
avonne
gen
suet
mermaid
wenyi
deb
joelle
royce
08S06S!



layout by: detonatedlove♥


Friday, June 27, 2008

i must have broken a million things;
my guitar's in one piece though, maybe i'll
where do you go to find a confidant who actually cares and doesn't judge? my Father judges, even as He is good, before i say a word- i don't choose to be this way! since i knew it wouldn't follow through i've been trying to stop, and i don't even know if this is good or bad, but damn if the way i'm feeling about handling it is anything to go by it must be something truly awful. there's nothing else but this to talk about, yes i need to end task. don't tell me to or how to, stay if you will till i've broken through. that's all i need now..
i can't get away without making some people feel uncomfortable, and i can't stand being where i am sometimes, it doesn't help the end-tasking at all. the next time i break down and do something stupid i'll just regress, it's something to do to make it- i don't know. it's something to do to get away. i can't walk off with this, i don't know that time will solve this like it has the other, and even if it did i'd have thrown a year or more away if it comes to nothing, when that part of me, that stupid part finally quits and realizes it won't come to anything. by then it could well be too late, have given up too much that i treasured, once more for the one that i couldn't have or keep.
sigh - breath. the whole trick lies in not expecting anything at all without giving up hope that something could come of it, that one of us could make something of it. you can do that. just.. deep breaths and look at the world -
it's beautiful. i can keep the faith that it'll go on being so, for, long enough.


0 comments
9:53 pm




Monday, June 23, 2008

(will this all work out, how will we ever know?)

•

every time i have a short walk under daubed morning skies or a little ways to go on the feeder service in the middle of the evening, and i'm trying to figure these things out, i can't help but go,

no.
i want back.


0 comments
8:38 pm




Friday, June 20, 2008

confusing stars for satellites

•


there was a point of time in my life when, though the problems weren't few and the days could become monotonous when a guy begins to slide and forget to look and see the beauty and count his blessings.. i was sure of the future, as in that it would turn out ok, no matter what hit me next, i had the help to back me up and the right places to turn for a bit when i got tired.
天空下有个角落 永远张开手等我回来
在那里我又是原来的我 不管有多少的路已走过
握着拳的手放松 这里有人给你靠
心情我都懂 因为我是最了解你的朋友
i could almost begin to feel that way again, i need to go to Him.. i love loads of people, the roads look clear ahead of me, i'm ready to tackle whatever they throw at me, by myself now. i'm beginning to come to terms with history, i know i can't expect anything like the past from anyone, not even myself. i know what counts now; their decision, our commitment to spend the time. how people are beautiful because you love them, and not the other way around.
天空下无数角落 有时感觉寂寞没有爱
这世界到底在乱些什么 曾经害怕也会想要退缩
握着拳的手放松 这里有人给你靠
心情我都懂 不管多久都还有朋友
people will be leaving, i could be leaving for somewhere i don't expect, or nowhere at all. the past may revisit me, i'll make it the present if it lets me, i can do anything once i know i'm back where i belong. i'll choose when i'm given the option to, but now i'm good with just loving and living, and well, i'll take what i can get. we're moving on; don't mean we forget, but it does mean the things that gave me happiness in the past won't be the same ever again, no matter what happens. also means, i'll build new, with time and whoever sees value in it; and there's no right or wrong answer, hmm. in this time and age, the things we can build up last for only so long; what lasts is the memories that we save from the time that we spend, because we choose to love.


0 comments
11:08 pm




Wednesday, June 18, 2008

your increasingly long embraces

•

everyone gets free pepsi at pizza hut after a long day of studying thanks to me ! xD

i'm pretty sure it's about 100 days to A's, though i probably won't take the time to count, and well i guess i'm feeling fine about it, as of now. stuff is slowly filtering out of the recesses of my mind after we got back from our competition tour in poland and etc, but there's sooo much to do, i have to say along with everyone else ugh i hate school. i guess the heavy panicking will start when i begin stepping out of exam halls.

i'm running out of things to say, the phrases that pop into my head don't stick anymore. i'm ok now, and well don't know how to feel about it ahha. maybe through time my mind twists it and it becomes a beautiful picture too, a good memory. but well, given, it's definitely not hard to do, and maybe she did it right in going like she did. ah shucks.

mugging in school every day is going, but slowly, i do fear this CT a lot. but i fear other things more, i'm hiding behind the CTs for this week and the next: art class. KI independent study. (college apps); but it won't last forever.. sigh i need to change things.

a lot of people i know have changed a lot over the past two years, and outside that world i think i've changed too. for better or for worse, i'm still hanging on to my end of the rope, will be for a really long time, bet on it. when you tug, i'll start figuring where to get the strength to reel you back in to me.


0 comments
11:26 pm