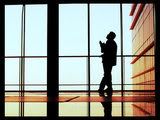 recently

please leave a message, after the post.
archives
the continuous chain

danne
grace
valerie
drop the fork!
jiamin
fiona
yinC
becky
ruth
yingyi
xinyi
peiyi
sokyin
amanda
pamela
brenna
tammy
rowena
raffles voices
kwoks
ahguan
rjchorale
wenhao
ruth
huilin
nikki
avonne
gen
suet
mermaid
wenyi
deb
joelle
royce
08S06S!



layout by: detonatedlove♥


Thursday, April 27, 2006

looking at all these cool brushes, and due to other factors, i've concluded that i'm making a fool of myself by the state of my room.. haha.. so once CTs and thinkquest over.. whoohoo.. time for extreme makeover.. haha.. come down and help me =)


i'm going to start designing on the com first.. lol. play with these nice brushes i found while looking for stuff for the class t-shirt. can't use some nice ones though.. they're either too complicated or meant for large-scale projects.. won't look nice on a small little shirt..


tuas naval base. waste of time, mostly.. thanks to ben for this stikfas thingy, lol, supposed to be limited edition. gahmen really perfected the art of subtlety in propaganda.. but it's quite cool bah, mainly cause you can travel here and there. but it must get seriously boring, out at sea for such long periods of time. only those who never had anything in mind can get swayed by these kinds of propaganda bah..


went to dunman high today for photoshoot.. some nice shots, i think.. based on feeling after the job was done, haha.. yet to see the stuff properly. if it's pro enuff, when finished send a copy down to that mr. low.. nice guy let us in so quickly.. haha..

then chiong back for guitar, late loh.. but the funny thing was that teach was late too, met her in the corridor and we were both running for the music sch entrance.. lol.. whatever. i think i'm maing some progress.. haha.. getting better at sightreading, but still what ABCD cannot get it. hahaha.. can u believe it. but i think can lah. just never put enuff heart into it. shall do now =3


okae.. enuff said. life in sch is still boring, life at home is still damn stupid, so making life outside even more extensive.. lol.. it's really klkk here and there loh.. no real purpose in mind. and try not to bring money also, or at least not enough, otherwise will end up buying useless stuff. lol.. yea. aiyahh.. u all.. come out and play with me also lah..


0 comments
10:00 pm




Tuesday, April 25, 2006

lol.. double post, i know, and i haven't eaten either. but i just had to come back and post this. googled my name for the first time, and wadya know, hongking's blog turns up. how come i never found him that way before =/ haha..

3 or 4 years my senior, sorta knew him in prisch, haha.. then 2 years back when i was still pretty darn calafare found his blog and went all hahazz lolzz zzzzzzzz on him. ahah. anyway, think he's done with NS, just? quoth him:


mm. there are 3 hong kings near the exam period.


1. the one who wants to
work so that he doesnt need to be so last minute


2. the one who wants to just
keep pushing the limit to see just how little time is needed


3. the one who
is confident that he will do alright even if the prep isn't the best
possible


ah now that i work it out, i understand why 1 never wins. 2 and 3
are always in an alliance.

lol, in the same way, there are three friedys. ain't it just an amazing coincidence? nahh.. it's the raffles influence, i tell ya.


0 comments
8:10 pm


more interesting things from outofservice.. music.. and what's blirtatiousness? =/ lol..


chinese test this week.. mine's only 2 hours, and one paper only.. muaha.. chinese is fun =)

crap, thinkquest's deadline is only two weeks away exactly, and i still havent got the final layout, not the interview, not the complete set of photographs.. and i can only start writing the content once i get these. =.= bottom line is, i've started the stuff, but barely. i'm so screwed..


ahh, midyears coming, everyone busy mugging.. quiet sianz.. nobody free to go out and do stuff. just use exams as an excuse. aiyah. whatever. guess i shld be mugging too, eh? hmm.. dunno. hahaha.. what on earth do i think i'm doing..? all the best for O levels, all.. and pray that i make it through this screwed up Raffles Programme crap and get into the courses i want.. i asked, and mr. beng hong actually said i could pass A level math if i tried, so i'm encouraged, woohoo..! =) gotta jiayou for math liaoz..


thanks for ur comments, haha.. sometimes, coming from people one doesn't feel like one knows very well, it's a lot more encouraging.. as much as coming from someone whom you're really, really close to. prob cause there's this reassurance that it's not just saying it.. haha.. thanks, it's a great encouragement.. i really thought i screwed it up quite bad =/ gotta jiayou there also.. gonna see if toh will let me go for his vocal lessons, the next time he has them.. wanna train my tenor range.. my range really is pretty low. he said my bass range has no problems, but.. i don't wanna stop there lah. just bass alone is pretty useless anyways.


on that note, it's official.. haha.. after midyears, which would mean that thinkquest would be over as well, geof kwoks and me are going to start up.. gonna find some nice music to do first.. ahaha.. we'll see how it goes bah. i wanna see how pro kwoks really is at the drums =/


hmm.. actually, whether it's exams period or not, at night it gets pretty lonesome, up alone.. haha.. it's not that smses fly or i'm chatting a lot on msn during the human hours, it's just the knowledge that i can. that there are people there, to chat with.. and i do, really. but it's the knowledge that someone is there, with you, that just makes me feel good inside, haha.. but it disappears at night. just alone..


myself to blame, probably.. sometimes it's just sleep late, cause of various reasons, or for no good reason, lol.. sometimes is cause i modify e sleeping hours. by switching around, just gives me the feeling that i'm getting more awake time, you know? like, on friday, come home and sleep at 8, then wake up at 3.30.. then, muaha, everyone's still in dreamland, so i can do stuff like use the com, go out and have a nice quiet run a bit later, like around 5.45.. but still, it just doesn't feel good being alone. i think, the thing about this kind of night atmosphere is that it gives a nice sense of privacy.. but then, one's gotta have someone or a few people to share it with, right? hahaha.. contradictory, i know.. but it's always more fun, being together. i think i get plenty of personal time, as it is.


aah. i told manda that i was going to eat dinner like, half an hour ago. off with me.
oh, and had a haircut. haah, there was this new guy. not half bad, lol.. better than the rest, cept for 老板娘 anyways.. haha..


okae, okae, i'm going. yeesh.


0 comments
7:17 pm




Saturday, April 22, 2006

interesting quiz that isn't like one of those lame blogthing things.. haha.. did it and got my results..


found it on the blog of this guy from Massachusetts who turned up at anti-agumon because he had been watching the digimon series off of youtube.. lol..


ran around singapore and took photos today. quite disappointed.. feels like i wasted the day, cause didn't really get a lot of good pictures, and didn't go to sentosa today.. figured there would be way too many eople for good shots.. people are good, but too many.. messes things up. so, went instead to changi and international business park(jurong).. the latter was not as good as expected, but still good, because i found that i could actually use Creative's HQ as an example.. haha.. so i did. but still, couldn't really find good shots.. if only i could levitate. just imagine the shots i could get. haahh.


going to try to design a first draft of the class t-shirt now.. got a good idea. just need to find suitable images to manipulate, and some pixel work, then wala, it'll be up. lemme go now.


let's all get together soon, okae? real soon. i need people time.


0 comments
11:51 pm




Wednesday, April 19, 2006

april showers bring may flowers
thunderstorms once more
flaming flowers and closed towers
face to face on the top floor
in peril for life?
evermore in strife?
give me that knife
you promised, nevermore.


take this embrace for the music
take this embrace for your love
take this embrace, in case one before the another
we're taken fleetingly, back above
passion isn't care
love isn't hope
faith isn't empty
trust doesn't mope


i watch with care and envy
the time of some others
"at least you have some power to choose
we can't always have our druthers"
but devils flee and angels sing
waters freezen and lovers cling
friends apart and strangers bring
good tidings, elouetta.


so cling i you to your every word
keep i silent so your quietest thoughts heard
remind me now to make part of you
and pray, beg, plead, stay in my
desperate, need-nought-else view


0 comments
10:51 pm




Monday, April 17, 2006

..ow, my aching back. time to go learn how to professional massage, so that you will have one more very good reason to give me a massage.. hurhur.. but never again, narrow arm reverse dips. at least not until no more paiin.


and now i shall begin to worry about gender stereotypes, for once. i blog wierd. what kind of guy blogs like this man. okae i'm done.


ahh somehow i've managed not to mention cantata. yay it's over. brenna is funny, lol. okae. now we should do a recording or something. minus my solo. and we could like, sell it for the building fund. =/
ah, today was same old normal toh, except no corny jokes today. probably just as well. don't want to start quoting people, despite the funnynessness, because i have a feeling someone's quote of me already got me into some trouble.. ahemahem.. told u not to already right =.="
ah. gotta email mr bagus all e stuff, pretty happy about all the progress i made myself make today. but it's really late.. gonna have to chiong like siao. go me.


now cantata's over, can concentrate on thinkquest liaoz(lol like i spent a lot of time worrying about cantata), but it was saturday afternoons bah. the main hardcode-work-all-at-one-shot times. prob hiatus for a while.. anyway there's a month. after that see how bah. thinkquest due on 10th may, then 11th may, it's time for Singapore Choralfest.. muaha.. better not screw up =/ toh still put me in with my no musical background, when must lead sectionals, wahwah, better not disappoint him ehh?


but meanwhile, interviews to arrange, permissons to take photos to obtain(maybe a certain someone can help me get perms for cresent, what with it being a pioneer in educational architecture in singapore, eh eh? =P), and permissions to use pictures from websites and books.. haiz.. furthermore decided to scrap e site design i was doing, cause the home page and intro movie style(only loh) looks like the design of the website of a resort designed by this architect i'm thinking of asking for an interview from.. haizz.. good lah, read my mind before i even thought of the design then make me redo so u dun see and not happy =/ can u believe it's only two weeks more and i still haven't done all these crap.. hahaha.. i must be mad if i think i can finish. but i'll try. just gotta keep believing. no concessions made =)


i love my pals lah. geof and arnold.. two really great guys, hahaha.. but that's my point of view. i dunno.. we just seem to have this similiar view of the world, and how things work, and are able to understand how it is each other percieve things.. can actually converse with them, sensibly, of so many random wierd and wierd random stuff.. haha.. i think we really learn a lot from each other =) i know i do. be cool if we all lead the kind of life where we could actually walk around together and start talking crap and logic about everything we see.. haha.. could probably keep walking forever. stick together, eh eh.. hahahaha..


ah yeah then there's kwok yeong. ah stupid squirrel. run away again today, still bring woonie. lol.. think u act cute and keep laughing all the time and make two of us laugh like idiots with you everywhere we go then can compensate already izit?! u wait ah! hahahaha.. but the same.. haha.. a couple years then it's off to NS with us.. really, we better keep in touch man. seriously.


kae.. tmr 2.4.. gonna purposely fail by a bit so i can retake in july, might as well, i'm sixteen now already anyway, might at well put in some extra effort and train properly. nowadays only run once a week, sometimes even ponten ahh.. haiyo. wdv.. nevermind. june can hardcore train, with no more thinkquest to worry about, hahaha.. as if ah. double the projects.. but still, chiong bah. singapore rocks. the tropical life rocks. japanese architecture rocks even more than i previously realized, mann i want to go study there.. then shall come back and fill singapore's various nameless islands with ridiculous pieces of architecture.. lol.. as if ah..


ah. wu liao. time go go write my proposal for aguss, mister. ciao..


0 comments
11:01 pm




Saturday, April 15, 2006

do you really want to know what i see, what thoughts run though my head?






你到底在哪里? 我等了你很久了, 也找了你很久了.. 你在做什么? 你现在过得怎么样? 我什么都不知道, 叫我怎么能够找到你呢? 是我忘记吗? 我连曾经有没有知道过也不清楚了。你是谁?






星期一。在山上找你。
星期二。在东京找你。
星期三。在海边找你。
星期四。在乡下找你。
星期五。还在找你。
星期六。还是找不到你。
星期天。你到底在哪里?






星期一。在山上找你。
星期二。在东京找你。
星期三。在海边找你。
星期四。你现在在哪里?






我能够放开你的。你就像之前那些人一样。只不过是留一会儿, 就走了。既然你能够吧我留在这儿, 那么孤单那么久, 我应该对你也算不了什么。 我能够做到的。只是那么一手, 放开, 就那样的放开..






可是你飞不掉, 你不肯离开。是我不让你离开吗?



today i saw you. it's been a long time, a long time after nothing. like it has been with so many people. i could give the same excuse, i could say that it's because you remind me of someone i loved. someone i still love. someone who's not here anymore.


but it's not true. it's because you remind me of you, because you are someone special. because i saw you, and i thought of the thoughts that you might have been thinking all this while, and all the things you could have seen whilst you walked this world and i wasn't there with you. all the feelings you might have had. all the things i don't know about you, and don't dare to ask. it's not my place, i tell myself. it's not my place to do a lot of things. i'm just, me. i can do so much, but it's just not my place to.


please, take care of yourself. nobody knows what you're going through like God, and nobody can give you much advice that's of any use on purpose except Him. but people are still there, and friends are still there, and please, talk to us. all we need in this world is assurance, and reassurance. but we'll never get it, because we'll never know so many things.


i would have asked your sister. might almost have. but it turned out it wasn't my place either. so please take care of yourself. maybe, one day, when i find the courage to talk to and try to support people who i don't already understand, you can find the courage to find encouragement in people who might not understand your problems. but the friends, they still care. maybe it's not the understanding. maybe it's just the caring. maybe, huhh.


i don't understand a lot of things. but i want you to know that i care anyway.


and to some people, i know that you don't understand. but i'm glad that you care, anyway.


0 comments
11:48 pm




Thursday, April 06, 2006

quoth mr. wong,



people are like balloons





"Balloons, balloons, balloons...



Balloons come in different sizes and have different capacities - the
maximum air which a balloon can have differs from balloon to balloon.



Now some balloons know their limits. Balloons like this have a feedback
mechanism - when there's too much air they let some out. So they remain
intact.



Then there are some balloons who may think that they can stretch
indefinitely and prefer to keep the air to themselves. Whatever comes they keep
to themselves. Eventually they burst.



And then there are the balloons who want to release air but have no one to
release to. And so they burst as well.



Yep, I think people are like balloons."


a lot of things have changed.. more than can even be thought about. and knowing that doesn't really help.. there are things left out for too long.. i don't know why i allowed myself to forget. or how. but i did. and i feel so left behind.. stuck in time. people have crossed new boundaries, achieved cool stuff. it's demoralizing, to say the least. i started to think about where all my time went some year back, but i never managed to figure out. it's still slipping out the back door of my pocket.


everytime when i begin to say something, or think something, usually end up questioning myself first-is that right? what will people think if they hear that? can't figure if i'm caring too much about what other people think or about myself. but i just can't say stuff, or think stuff. it's in my brain. i need to die.. go to a place where i don't have to care about these stuff. people care about so many things nowadays, and i care about them too, but it's tiring. it seems dumb to care about them when you look at it from eternity's side, but it just doesn't seem that simple. maybe it just has to be. but.. i don't know. i thought about it before.. and.. it's just another bunch of thoughts that i can't just say out here, or to anyone.


okae. leave that behind for a while. actually, it is part of the reason i wanted to do architecture. the solitariness just.. allows one to just stop thinking. not a lot of people allow one to do that.. to just take in nothing. to do nothing. the place becomes part of you.. then there's no distinction what is you and what is that or anything anymore. everything is just everything. nothing matters anymore. haiz. there were a lot of reasons. they're still valid, but i don't know anything anymore. i'm just blank.


i'm just thinking, haiz. this life is pretty disappointing. but maybe i ahve no right to be disappointed, because i'm not really working very hard. i'm nto working hard at all. and besides, i'm not devoted to the cause that makes the most sense. and that makes no sense at all. i make no sense. hahahaha.. i make no sense. hunhh.


the general feeling inside is, i'm tired, Lord. i want to go home. a lot. i know there are people i love here who won't be with me if i go to you now, and my mind doesn't want that to happen, but my soul is just so tired. tired tired tired. everything on this earth is just not worth working for, and i'm so hopeless. can't even figure things out, can't find a way to do the things that need doing, and do all sorts of useless things, trying to bluff myself that these will be the means to the ends. no. they won't be. not really. haiz.. tired. want to.. sleep now. then wake up next time.. then think about it. wish there was just some simple solution.. because i'm tired of thinking. been tired of thinking for a long time now.. because everyone around is always telling what to think about, what not to think about, and i end up doing the opposite of what they say, and start thinking again; is this right? who's right? what should i do? i don't want to think, or anything anymore.. why can't people just be together, and enjoy one another? people are the most beautiful things on this earth, and as people make themself uglier, the world becomes uglier with them..


i'm dead serious. and i'm also dead tired.



please, just be with me. i can't do anything anymore.


0 comments
8:09 pm




Monday, April 03, 2006

began losing the night by thinking.. it's quite hopeless trying to be good at something, cause someone will be there to own me upside down before i even start.. quite demoralizing. haahh. i mean, yeah. in this world, no matter who you are, there's always someone who's better than you at whatever your doing. unless you're the feller who's better than the second-best guy at whatever we're talking about.


was talking to arnold abt joining canoeing @RJ.. wondering if i can make it. hahaha.. guess try lah. just haveto try to concentrate on just doing it, and stop comparing so much.. haiz. but it doesn't seem right, either way, somehow. and maybe find a training partner in kwok yeong, hahaha.. he actually asked me loh. but now his back injury working up again.. haiz. he better take care of himself lah. he's not even 15 yet. hardcore kungfu squirrel.


i realized the last weekend that there was something that i've always been overlooking.. friends will go. people have lives to live, and for some reason people choose to distance themselves frmo others, at some point of time in their lives.. haiz.. must that happen with the people i know also? there's work, and *other issues in life, but.. i just can't imagine what life would be if we only got further apart. from friends. it would become quite pointless.. for me anyways. i can't live for work, no matter how much i may enjoy it. it's the people that count.


maybe the more important things is eternal.. hahaha.. what maybe. but somehow.. i dunno why i feel the need to think about these things now.


sensitive issues.. just have to make do sometimes. but it just results in speaking things that have no meaning until you clear things up between people.. haiz. i'm yabbering again.


okae. i deleted the whole chunk. it's just too much. people won't be able to understand.. people just aren't able to curb themselves and think about such things objectively.. what we want is peace and satisfaction amongst all of us.. i won't go so far as to say happiness, because it's just not possible for everyone to be happy at the same time. not unless.. hahahah.. but that's another thing. that's my ideal socio-political setting. my little imaginary world of a political system that i dreamt up.. i seriously think it would be better than anything currently in existence. except for one thing.. hahahh. i'm talking too much already. you don't really want to know about it.


the status quo is okae.. but only because i think we're moving. getting on to somewhere.. haha.. that just reeks of me huhh. i just to have some rough idea of what we're moving towards.. for most things anyways. serious thinking-about-it things. haiz. okae. cannot generalize.


thinking of having a boxing day bbq with e choir.. haha.. yeahh i know, a little bit far away only.. and think about these kind of stuff too soon, somehow won't happen one.. but dunno lah. wld be cool. 4 years really go by quite fast.. i want to get on to learning some stuff that will actually be useful, but.. youth is lost. haiz.


0 comments
9:01 pm