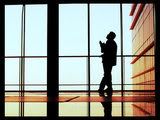 recently

please leave a message, after the post.
archives
the continuous chain

danne
grace
valerie
drop the fork!
jiamin
fiona
yinC
becky
ruth
yingyi
xinyi
peiyi
sokyin
amanda
pamela
brenna
tammy
rowena
raffles voices
kwoks
ahguan
rjchorale
wenhao
ruth
huilin
nikki
avonne
gen
suet
mermaid
wenyi
deb
joelle
royce
08S06S!



layout by: detonatedlove♥


Sunday, January 29, 2006

it's the new year again. diagnose me.. constant fatigue? zoning eveywhere.. i can't make things happen anymore. sometimes, just feel like going to sleep and sleep..

today church seemed really full. of people. but i couldn't see some people. maybe i'm not paying attention anymore. is it because i don't want to? can't allow myself to? when i see you i just have to back off shy away and turn and run. how do i tell kids, anything is possible when you put your mind to it, anything is possible?
i'm not doing it? i can't face you. i don't have the courage.

can't run anymore. wake up after ten hours, still feeling dead. ignore after a while, but then deadnessness by five. only sometimes.. when i'm feeling alive. i can go out. i'm dying or something. hahah.'

suddenly ns is looking pretty. everything's decided for you; what you have to do, how you're going to train your body and mind. at the very least they tell you how to decide. it just seems so much easier. fewer things would relate to real life then, it seems. i wouldn't have to handle all this. but what the heck is 'all this'. what the hell am i doing.

i'll finish my studies, i'll do my time, i'll go to U, i'll get a job to fund the studies, i'll learn while i still can.. i'll find someone to spend life with, and then some, i'll earn and spend, i'll build, i'll live in God's house and then the world. i'll grow old, i'll crush again but more, i'll turn away from the smog if i can. i'll live, i'll teach my children, i'll love still as always. but it'll matter more to me; and then my love will be taken away from me, one at a time, and then there'll be nothing left of me but this body. i'll die but once, i'll go to Him, i'll weep where no one is supposed to. can anyone mourn for eternity? for what? for friends cast in flames, for love given and not recieved, for concern in the mind but not shown, for my own sheer stupidity? for things i can do now, but won't, and then kill my spirit for?


help.


0 comments
11:36 pm




Tuesday, January 17, 2006
yesterday it rained and i told you how i sat in Sky's showers
today it blew and i told you how i rode Desert's horses
tomorrow it might shine, then i'll tell you how i heard Frost's stories from above
one day it's be clear and i'll tell you of my love


everything's so bleak now. anything funny only lasts for the time. after that it's gone so fast; do i have some sort of incredibly slow reaction time or is it really cause of school, eh?

reggie's classes, as we now affectionately call them, are becoming something of a one hour comedy show. i would seriously tape them down and replay if i had such opportunity. but she's more serious now. i guess so are we. otherwise we wouldn't be trying so hard to make things funnier and lighter.

the NZers are leaving before CNY, which is pretty sad cause one just begins to properly do stuff with them. they don't exactly play soccer over there, lol.. surprising, what with the connectino to britain or something. their hols end on 7th Feb or something, so i guess they want to get home and finish their hw. or spend more time doing stuff with their budds. haha.. must be pretty lonely here, somehow, four guys.

homework's coming on at full force, but i'm learning so many things that i would probably never have imagined before outside of school. it's been some time since i last wrote, but now everythings seems to have been so long and so long ago. i'm still thinking about it. huhh. anyways. the things i consider seem so trivial when i see and hear what others have, but.. i don't know.

geof, jorel and woonie came over today. messed around with guitars.. hurhur.. kwok yeong said he cld play loh. right. haha.. but nt to be so bad, it was fun.. but they didn't stay long. maybe two plus hours. woonie kept trying to shoot the moon in hearts, as always.. haha.. i have no idea why i like that card game. can't understand all the others.

i want to get busier. there's projects and stuff and every teacher is behaving like their's is the only subject we students have to worry about. test after test, every alternate day or so for each subject. projects. performance tasks. but it doesn't feel good. it's not like i'm blazing my way through everything; it's still bad, but not as bad as last year. i just hope this is full force. but i want to do other things.. i need to spend time doing other things. lots of it. but still something's wrong..

suddenly the paper is full of so many significantly bad stuff happening. i don't know, maybe it's just me, but it really does seem so. iran neuclear games, bird flu in turkey, china-taiwan and china-japan ties not any better, US still causing mayham some places, if you'll forgive my extreme usage of the word. i just can understand how they are allowed and allowed to be able to call in an air strike and just bomb any old place they like on any suspicions. it's all up to them. what kind of crap is that?

china and US relations aren't too good either, it seems. one worried about the other becoming "too influential in the east" and the other, well, i don't know. bo-chuping them? china is kinda screwing around too. i'm not going to get fined or jailed for this, am i..?

but the fining and jailing is an old topic. haiz. my sentiments remain unchanged, but what i feel is, the world is getting really messy now. i mean, it was messy before, but now it's just messy. next things you know, BOOM, schitzer all over the place.

. . . random, but i hate how past achievements and participation counts for so much it's almost everything, in terms of singapore's education system. people wake up now and then. people find their passions, and how are you to know whether it's for real? because they're developed their talents early? then you're going to miss out on a lot of really passionate artists.

haiz. nothing is going to change, is it. makes one really feel like just going home now.. but there's so much unfinished business. i need to give myself a reason to just forget aobut everything and go and do them, cause i'll never rest in peace until i have. (like i don't have enough reason.. isn't charity supossed to be sacrificing? all-sacrificing? what's wrong with me?)

i want to finish want i'm to do. this isn't where i want to be. i want to go home, now. as of now, i really do. but i need to finish these things. because i love some people, and i can't "live with joy in my heart knowing that my soul is safe". i worry for those whom i love, pastor. i can't let them go, brother. i'll never be able to rest until i see them safe with me, home.


You ask for a poem.
I offer you a blade of grass.
You say it is not good enough.
You ask for a poem.

I say this blade of grass will do.
It has dressed itself in frost,
It is more immediate
Than any image of my making.

You say it is not a poem,
It is a blade of grass and grass
Is not quite good enough.
I offer you a blade of grass.

You are indignant.
You say it is too easy to offer grass.
It is absurd.
Anyone can offer a blade of grass.

You ask for a poem.
And so I write you a tragedy about
How a blade of grass
Becomes more and more difficult to offer,

And about how as you grow older
A blade of grass
Becomes more difficult to accept.

-- Brian Patten




0 comments
8:44 pm




Thursday, January 05, 2006

january third, school starting in a few hours; just couldn't get to sleep. laughed it off as first-day insomnia. turned up the radio.

the whole night was just waking and sleeping and dreaming. it was another of those. they're never two the same, but it's always something.. something that i've been trying not to think about. is that why it surfaces in sleep?

too many thoughts and emotions.


0 comments
11:08 pm