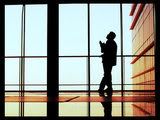 recently

please leave a message, after the post.
archives
the continuous chain

danne
grace
valerie
drop the fork!
jiamin
fiona
yinC
becky
ruth
yingyi
xinyi
peiyi
sokyin
amanda
pamela
brenna
tammy
rowena
raffles voices
kwoks
ahguan
rjchorale
wenhao
ruth
huilin
nikki
avonne
gen
suet
mermaid
wenyi
deb
joelle
royce
08S06S!



layout by: detonatedlove♥


Thursday, August 30, 2007
sunflower seeds and squash
•
Your view on yourself:
You are intelligent, honest and sweet. You are friendly to everybody and don't like conflict. Because you're so cheerful and fun people are naturally attracted to you and like to talk to you.

The type of girlfriend/boyfriend you are looking for:
You are a true romantic. When you are in love, you will do anything and everything to keep your love true.

Your readiness to commit to a relationship:
You prefer to get to know a person very well before deciding whether you will commit to the relationship.

The seriousness of your love:
You like to flirt and behave seductively. The opposite sex finds this very attractive, and that's why you'll always have admirers hanging off your arms. But

how serious are you

about choosing someone to be in a relationship with?

Your views on education
Education is very important in life. You want to study hard and learn as much as you can.

The right job for you:
You have many goals and want to achieve as much as you can. The jobs you enjoy are those that let you burn off your considerable excess energy.

How do you view success:
You are afraid of failure and scared to have a go at the career you would like to have in case you don't succeed. Don't give up when you haven't yet even started! Be courageous.

What are you most afraid of:
You are afraid of having

no one to rely on

in times of trouble. You don't ever want to be unable to take care of yourself. Independence is important to you.

Who is your true self:
You are mature, reasonable, honest and give good advice. People ask for your comments on all sorts of different issues. Sometimes you might find yourself in a dilemma when trapped with a problem, which your heart rather than your head needs to solve.


i hate this. i need to be more sure of what the real problem is before anything, or it's all just screwed up. either way, i need to do whatever i'm going to fast. i can't stand it, boundless frustration and anger with no outlet. the things that cross my mind to do. don't want to.

there's just a limit, you know. and really, the first thing that comes to my mind is, i'm tired of people just saying, and talking. empty words, all. only from my sisters can i feel genuine concern.. what's the point of our time together if this is all we do. i'd rather we'd never met. too many times archetypes, ideals in different areas are shattered in a life, blocked from fulfilment, it just breaks the spirit. so what can i find, really. you taint living.

i'm not sleeping anymore, but somehow i'm still somewhat awake in the day. don't know what keeps me going then, but i do know what keeps me up now,
somewhat.


0 comments
2:40 am




Tuesday, August 28, 2007

a few pages every morning here and there, waiting for the rain to start falling.. the weather's getting into the mood too. i begin to wonder if you might know how often i ask myself, hm?

what's in unpretentious eyes, what's in corduroy pockets, what's in a name? white little broken finger, nodding side bang on a sleepy bus. what's in a tilt of your dozing head, what's in half an hour not alone? mottled sunlight on the softest face, a tranquil poise on cracked fabric, sweet satin mystery. what's tracing the line of your chin on a paperback, what's scary, what's the most beautiful ?

(not) the what-ifs.


0 comments
5:14 pm




Sunday, August 26, 2007

! what a silly little thing you are

•

a

real

ham and egg sandwich

breakfast was light and hurried but good, lunch was mega and easy and better, hahha.. it's a good feeling that can't be explained, hm. but sometimes it's better not to think too much about the what-ifs, huhh.. anyway, i'm glad for some things, and perhaps if i dare i should look at certain things in a new perspective.. after all, isn't life all about decisions one must make whilst weighing the influences of desire and risk?

sometimes it's disillusioning, wouldn't you say, when you realize that you weren't even the one causing the problem. i'd be inclined to think that it's some sort of spontaneous thingamabob, when you go oh, so it wasn't my fault. it's a mixed sort of thing, but at least it's better than the disillusionment that comes when you realize that a person is not someone whom they seemed to be. ah well, incoherence. also, it's interesting that thingamabob is actually recognized as a real word by the spellchecker, which is cool. what's the world coming to, huhh, hahhaha.




also, i have seen the light via m.haque's site. moleskines ! alas they are freaking expensive, but heck i'm gonna get me one, hehh. sadly this is the influence that da sexy books have over me.. oh the soft and warm and you just wanna.. hahhaha. ok this is quite scary. hi yongfeng.
away! i must to horse, the battle(with chem) awaits!

ai.


0 comments
4:50 pm




Thursday, August 23, 2007


these few days have been pretty disturbing. the rainy season is beginning again, and i relish all those super heavy downpours we get, like the one just a few minutes or an hour ago when i'd just stepped into the house from a short walk, or when it just drenches the whole school and the air is new again.. and of course it's the time of the year. i always ask myself all those questions again at this time. i get the feeling i always will.

but i was saying. dinner, albeit just for the five of us, was memories and thoughts. everyone knows memories are easier to handle, you just feel and there's nothing to consider, mostly.. but i don't even know what to think, hm. well. i say that far too much. perhaps i need a new distraction.

studies are just what they are, perhaps i would venture to say i got just a little more productive before this. what, the past week. oh, and i figured out the library's catalogue, pity the books aren't really useful for my mini-is.. picked up a little carl jung, and a compilation of essays that had one that just might have something in it. can't remember how i ended up reading it, but Dresden Codak's Tiny Carl Jung prodded my memory of picking up the name when i was researching for the proposal, and pointed me in the direction of rice boy which is really amazing writing+art. speaks something of how i think and feel sometimes, hahhaha. but that's another story.

maybe we do think about time.. and maybe some small part of me does wish that JC life would last forever despite it all.
but people are so busy, and there are more important things to do..? i regret a lot of things i'd done in the past, because i thought they weren't important. so perhaps i'd better do these things now so i won't in the future..? which things?
but you and i both know that it won't last forever, and when i picture what i hope to make of my future, i'm spurred a little and i start asking questions like, who? but there is apprehension. too many times people i thought i cared about got left behind, in some way. i always used to tell myself that no matter what, if i wanted to, i'd find people again. perhaps there's something to learn about that as well.

i can't read you, anyway. when the time comes, as it will, when it's all ready to go away, maybe it'll be the same and maybe you don't really care, not as much as it seems to me that people ought to care.. maybe i don't care enough. or maybe you start convincing yourself that it's too late, time's too short, circumstances will take us who-knows-where, and it's better not to form an attachment now..? either way.. i'd be pretty sad.

yeah. who knows where i'll take you, or you'll take me.


0 comments
10:52 pm




Sunday, August 19, 2007

finding the poetry in it.

•
走在风中今天阳光突然好温柔
天的温柔地的温柔像你抱著我
然后发现你的改变孤单的今后
如果冷该怎么渡过
天边风光身边的我都不在你眼中
你的眼中藏著什么我从来都不懂
没有关系你的世界就让你拥有
不打扰是我的温柔
不知道不明了不想要为什么我的心
明明是想靠近却孤单到黎明
不知道不明了不想要为什么我的心
那爱情的绮丽总是在孤单里
再把我的最好的爱给你
不知不觉不情不愿又到巷子口
我没有哭也没有笑因为这是梦
没有预兆没有理由你真的有说过
如果有就让你自由
i don't make much issue of it, but i'm glad that my relationship with my family has sort of become more, well, family-like.. it was taxing, and this is a step in the direction of a more agreeable overall picture. it just goes to show that one's attitude can change the atmosphere.. in this case somehow the past doesn't matter that much. i'm just glad that now. i wonder why. but that's another discussion.. and i am glad that there are no more crashbangs in the house.

had a family dinner out tonight, which was unusual.. things are still tight in the house, and there are always tough spots.. still talk about pretty mundane stuff with mom and dad, but hey, that's parents for you. little bro is still helpless as ever.. don't know what to do with him, sigh. but all in all, it feels to actually be able to care about the future of the family. i guess i'm just over the antsinthepants stage of family relations, huhh.

dad decided to eat at a chinese place at taka, for some reason. thought it was pretty interesting.. singapore's culture is really quite confused.. the waiters and waitresses were in like suits, they were all pretty young except for one auntie.. and they all spoke english to us, haha.. except for one who seemed to be some sort of minimanager who actually spoke cantonese, so hmm. for some reason chinese culture had evolved into something that just ignores service, health, hygiene and just messes with the food, hahha.. but as Wolf would say, well, tradition needs no reason, heyy.

been getting into the mood that seems to have been going around these few days, found a little time lately to do some catching up with a couple of people. but sometimes it seems like people are so far away, ha.. you just, seem so far along in your walk that i'm lost, watching the light coming off you. and twas nice talking a little with huilin, tonight. sometimes just need a little assurance that despite the distance, people aren't growing apart, hmm.

at the same time i've to admit that i've been a private ass lately, with insignia and all that. but people are childish sometimes, and i don't know, i was just sorta affected but not really in a position to do anything huhh. i guess it's just a matter of being too complicated and trying to no avail to figure out what was the best thing to do. i don't know that i know what to do now, but i.. will just stop here, haha. it's good to have friends who are actually there.

meanwhile every day gives new insights, huhh.. sometimes it makes up and rebuilds faith in people. get to know people that little teeny tiny bit more, and really, it's regret, but it's a good sort, i guess, hahha.. i really, really regret not taking art, especially after that night at ten thirty in school and ian asked me why i didn't.. ah. but in the end we're supposed to grab the opportunities we do have, hmm, and people are only as far off as you make them, supposedly..

but the thing is, and i can't figure out why, when all a guy wants is to get closer, to be able to have that intimate friendship, what's happening is a deep breath, a step backwards and exchanging glances.


0 comments
1:31 am




Monday, August 13, 2007

what's cooler than a box of crayons?

•

at the end of the day, i'm just glad that the time in school was ended with some measure of peace inside, at least.. sometimes people can be such a comfort.. and though we may not be aware, maybe you make that much of a difference, when there's so much frustration that i could beat myself out.

i don't like to talk about it, cause we're blessed in our own way.. but life hasn't been handy dandy and perfect for everyone you know, you know. someone i'm beginning to come to respect has even picked up this tidbit; have the heart not to dance your fortunes before those who've had to work harder - despite it all they're still picking dimes off the floor, what right have you to make it more painful. it's just that.. i'm tired of experiencing the same things over. perhaps it's me that has to change..?

because of the way life's been, i really don't have that much to look back in joy at in the past, really. there have been individuals who've been and are treasures to me.. but some people actually grow up, physically, emotionally, psychologically.. maybe i did too fast for my own good. too many weddings, though i always say, heyy, you'd better invite me. but who doesn't want to see those they care about at their happiest..

it's just that i'm tired of life with girls who don't know, who don't care, who think they know so much, who think they're anything like the center of the world.. who just have no personality, no heart for all the flutter, no strength for all the painful attempt at imagery, at taking on an image. why? it's not pretty, and the world always talks about what serious girls look for in guys; who cares about vice versa, hey; you've got the body, use it. whatever. if it makes any sense at all i think about it more and more every day, and yet some part of me just tries to numb.. you were a miracle dropped into my lap, but. God knows.

i like to think that i'm growing through it all, that there's something more behind this cloud, that hey, you're right, perhaps. i'm no cherubino, no modern artist trying to consolidate beauty from that source, but i hate it when some part inside of me clicks and i just get this bad feeling about a person from then on. it seldom but does.

there are so many things to worry about, within family, for family, for that family, for things that must be done. and the things that flee away from today and here are so unbelievably unbearable, you don't know. too many missed chances. a part of me blames certain people always, because that measure of beauty was stolen for no cause, given to people who mistreat it. maybe it always came easy for you, so it's not your fault. maybe you have more to reminisce and cling to from so shortly before and so less motivation to work with and for what's here and now.

it's a new emotion, but really, i begin to hate this. that you can be so heartless at all.


0 comments
8:56 pm




Saturday, August 11, 2007

tell me, miss. why do you hate me?


0 comments
10:31 pm




Friday, August 10, 2007

scooters, vacation, fall.
sometimes there's really no end to the rush.. dirty, breathless and afraid of recurrence, it still won't go away, not at three AM after all that. i just thought i'd quietly mention how unfair it all seems. i've more or less had enough of, 'always on my mind'. i'm tired of picturing, of remembering. tired of being consumed by this mannish fixation. tired of asking, why. i don't even expect an answer. time and willpower cure all fleshly impulses and stupidity, and everything else as well. but didn't i mention? i'm tired of longsuffering too.

call it a reason for the object of my KIIS, but it's really just a brusque attempt to end turmoil and the search for understanding by taking a stand. it's easier when they just appoint the side you're supposed to defend. haven't i asked before only for the one, so that i needn't think anymore.. i don't know that it would solve anything, truly, but i can't imagine another way out. live it down? it's not in me to accept that; besides the constant thought of man's other, the fixture is, that in youth we are mature enough to take action.

i'm also tired of writing about this sort of stuff. i go on and on about doing only what seems most effective, but it seems like hypocrisy, huhh? i don't want to become all cliché when i start explaining either. but stuff like this doesn't always occupy me, so when it does there's got to be an output.

maybe there are three stages. as a boy i feel without questioning why, and there is no reason to anything. it's just mindless devotion. maybe that's why often i just wish i could forget it all and you were back here.. as an adolescent i lived out all the criticisms of my seniors, questioning and dreaming, fooling around and doing stupid things. maybe i should be thankful that somehow things managed to turn into friendships and the hurt that i did was minimal.. or not. as a man i give up trying to figure stuff out, just want to settle.
maybe there are four. maybe the day will come when i'm tired enough not to want to play anymore.


0 comments
12:26 pm




Wednesday, August 08, 2007

so it's time for so long.
a lot of thoughts resurface, and furthermore in the light of the occasion that just passed this evening.. just try not to feel certain things, focus on the things that one should at times like these..
it really seems that no matter what we say, no matter how close a group of people can be, in the end there's really so little holding us together besides what we're are doing as a bunch of folks.. and when that leaves us, so often people just drift apart and we're just acquaintances. no doubt there's something still there, sometimes, that we could perhaps pick up sometime, but if between people we can make that certain connection, from individual to individual, it's an awesome thing. so i learn and try.. we've got a lot to hope for.

somehow the future is such a.. prevalent concern, at this period. some people will dream, some are free enough to just go with the flow and take things as they come.. but in the end this reality that so many of the people with whom we talk about the most intimate of our desires, in terms of how we want to live our lives, will depart from the this place close to the center of our lives, seems to be shunted to a side of our minds.. is there anything we can do, really..?

i believe certain things, so through it all it's just about keeping in contact as much as possible if it seems right and appropriate, because sometimes people need to move on; not to say that people need to forget. so, just keeping every one in prayers so often, now and again, take our blessings in looking for the things that you will, because of the love that transcends. that's really all there is, because in this life i don't know all of you near as much as i'd desire.

there are so many different ways you can idealize separation.. but most importantly, i pray that i'll see you after these troubled times are over and we go home.


0 comments
12:44 am




Saturday, August 04, 2007

reading your eyes gets harder every day.

•

i have this crink in the neck that keeps bothering me, and then i start dreaming, hahhaha. i don't know how people get to be together, up till now. things just seem to happen, and it's like there's some strange lassitude that prevents me from questioning. maybe it's the fear of knowing.

it's good to put today into perspective and look at the things you want to achieve in the shorter term sometimes, i guess. it's been an irrational thing to cling onto, at times, when everything else gives way; something to hold on to, just because i needed something, anything. and it could be a motivator to do things that have to be done, even though the motivation isn't always precisely right, but the need for the action is..
but sometimes i just fear falling into the trap of shopping for the future on credit of my trust in myself to do certain things, to pay the bills. in the end, dreaming together is inspiring and encouraging, but we've gotta walk the walk together before we actually get there. the question is always how far we will go.

and of course there's the thing about déjà vu. there's always that irrational feeling, and once in a long while something inside begins to convince oneself that hey, this is different. there's the reasoning and imagining stage, and then sometimes there's the stage of passivity where we just go, hey, if it's meant to be it'll happen, aye. but really, is it a matter of waiting, or did it fade because nothing was done. could it be, that we're all waiting for one another..?

it gets harder to read your eyes, with every passing day.


0 comments
11:42 pm




Thursday, August 02, 2007

~don't need anyone to sing

•
You're a falling star, You're the get away car.
You're the line in the sand when I go too far.
You're the swimming pool, on an August day.
And you're the perfect thing to say.

And you play you're coy, but it's kinda cute.
Ah, When you smile at me you know exactly what you do.
Baby don't pretend, that you don't know it's true.
Cause you can see it when I look at you.

[Chorus:]
And in this crazy life, and through these crazy times
It's you, it's you, You make me sing.
You're every line, you're every word, you're everything.

You're a carousel, you're a wishing well,
And you light me up, when you ring my bell.
You're a mystery, you're from outer space,
You're every minute of my everyday.

And I can't believe, that I'm your man,
And I get to kiss you baby just because I can.
Whatever comes our way, ah we'll see it through,
And you know that's what our love can do.

[Chorus:]
And in this crazy life, and through these crazy times
It's you, it's you, You make me sing
You're every line, you're every word, you're everything.

So, La, La, La, La, La, La, La
So, La, La, La, La, La, La, La

[Chorus:]
And in this crazy life, and through these crazy times
It's you, it's you, You make me sing.
You're every line, you're every word, you're everything.
You're every song, and I sing along.
'Cause you're my everything.
Yeah, yeah
crazy times indeed. i don't need someone beside me to sing.. wherever you are, i'm still singing.


0 comments
9:11 pm




Wednesday, August 01, 2007

don't say it, don't say it.

•

the feelings always come hard and fast in those moments, and a guy starts to wonder what he's turning into. why is it happening this way? who can say, it's meant to be. but it's just happening, and somehow i have a bad feelings about it. when you know you'd be addicted to something if you had it, you wean yourself off it and try to reject it when it's given to you. but when it's given so freely.. one just has.. trouble. even though i could probably make a good guess of the ending.

somehow i just keep doing the wrong things, it seems, huhh? i just gotta keep reminding myself not to ask that clichéd question; it doesn't really matter, cause since there's no answer, it's just a matter of what seems to be the best for everyone and yourself. to just keep giving or to shave your head. and not to ask if they come to the same thing in the end.

sometimes i don't know why i am where i am. somehow everyone around me seems different, and the people who are the same as me seem to be across the road. could i have had what i have now without taking this path? and perhaps even more. but at the end of the line it's a little too late for regret, and a guy has to keep believing that he's with good people, because it's scary to be shown otherwise, as one is at times. and i do believe it, that most of the people i know are good people, inside.

it helps to have an outlet.. and the more you learn to smash it up in a way that's safe(mostly), the more effective it gets, haha. and perhaps there will be perks in the end. maybe it's a lesson in itself - why not just throw it where you don't affect anyone negatively. nobody really needs to know about things like this. still, i'm but a student to the soul of the world.

working backwards, why don't you try to turn things inside out as well? you're always doing it anyway, just at times that suit you and nobody else. i don't know what you're upset with.. the world? think a little first. the frames continue clicking.

in other words, go find something inanimate to hurt.


0 comments
9:44 pm