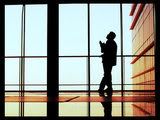 recently

please leave a message, after the post.
archives
the continuous chain

danne
grace
valerie
drop the fork!
jiamin
fiona
yinC
becky
ruth
yingyi
xinyi
peiyi
sokyin
amanda
pamela
brenna
tammy
rowena
raffles voices
kwoks
ahguan
rjchorale
wenhao
ruth
huilin
nikki
avonne
gen
suet
mermaid
wenyi
deb
joelle
royce
08S06S!



layout by: detonatedlove♥


Thursday, May 31, 2007

you know, i didn't realize there was a thirty-first until a minute ago.
something a friend wrote a while back just hit me, though it wasn't exactly what she meant when she wrote it.. haha. it's really time to get back to what's here, i guess. two thousand and seven isn't going to last for more than a moment, time is short as always, and i can only do what i can do. sigh. i used to believe i could do whatever i was willing to try for. it may be so.. but there's more.

chorale tomorrow. i wonder why i never talk about chorale here. well, seldom, anyway. monday was nice, gonna bring what i have tomorrow and see what we can do for the little performance.

realized that i don't really want to say certain things, haha. oh well then. filler.
wish time can just vanish, and yet be used well. can i buy an autopilot?


0 comments
9:20 pm




Tuesday, May 29, 2007

this stinks.
how one can give too much.
how people's capacity to receive is limited.
well then. it's no wonder people's ability to give is also limited.
it's all to do with will, and people will not to.
i can't, won't, refuse to blame
but it still stinks how things are this way.


0 comments
12:25 am




Friday, May 25, 2007

holiday homework: imagine now, me, reading this to you.

for a last day of school, it's evoked a unique color.
once in a while, in a gentle way instead of the usual harsh that just, doesn't sink in, she'll tell me how everything that happens, the ways that things are, are sometimes just so because of what we believe can be.. who we believe we are. we're nothing more than who we can convince ourselves we are, and occasionally we subconsciously behave like we're more than we usually are.
there are, of course, those to whom this just comes naturally, whatever the reason.. but for the mere mortals, sometimes it just comes down to, things are already rolling in this direction, and to change things, to create a shift, is just so hard.. because of the way we're accustomed to, and the things expected by people around us.. people may say, take it slowly, but really that just makes it harder to make sure we're going somewhere; people may say, have a change in environment for a bit, or don't worry about expectations.. but really, part of us already believes that this is the way things are, and part of us knows that we can't forget about what people would think.
anyway, one would venture to say, people don't change that way anyway. "a dramatic shift".. never really happens. there must just be so much behind it, and then you'll see all the tiny things that played a part in contributing to the change in beliefs, the change in values. always, there are some values that will never change, some beliefs that will stand firm.. so we never lose who we were before; the only question remaining is, who are we going to become. because that concerns our future, and man is forever intrigued with the unknown, be it in fear, in anticipation or in contemplation.
today i think i can find closure, as much as i believe is possible, anyway, for one thing.. all things take time. whatever it is i'm feeling, i can wait and see. that i might miss the opportunity doesn't seem to ever had been the problem, somehow.. not in this serial. perhaps i was just afraid because of the past; perhaps i was just trying to change too hard. or perhaps i haven't changed at all, and this is nothing more than where i was going since that fateful day.
whatever philosophers debate or agree on, i'm given to, and do ensure that the world is nothing more than what i am willing to perceive; though my heart tries to tell me things that i'm sometimes not willing to listen to, somehow it still does go into this stubborn head, and i act, or learn.. perhaps i've been taking things for granted, or pushing too hard.. insensitive, or too - but it remains that certain feelings flow through my veins so often, and it's all that i can do to keep a straight face, and in doing so, so often if forget to seek that solace, and to tell those whom i love.. because i worry about so many things. but haah, that reprieve can never be taken away from me, right..?
if what i believe is true, then i have the time to do the things i must; if i am but partially right, then i am wrong, and then what can i do.. which is why i just need to know that you are safe, for as long that matters. which is so long, so long, believe me.. worlds may turn or falter, but that is one thing that i need to know.
perhaps i'd really forgotten what mattered the most.
but it's also true that i'd given up on certain things.. sometimes it just gets painful, and in running away and trying to find another, sometimes one just forgets to keep looking. and that some things will always follow, because two souls have touched one another.. no matter how things go on into the future, the fact of the moment remains.. it's something one is powerless to do, yet just, must..
haha, in this situation somehow my mind just wanders back to

that one thing

. perhaps i'm not such a fool after all. but still, to think is one and to do is another. yet.. in this predicament, what can i do?

ok ok, away from that, nobody's really interested, haha.. it's something that has to be done, by Him, not me, and i'll just have to keep walking on to whatever it is that i'm supposed to do.. i just hope that i'll be given the strength to do what i must, whilst i'm powerless to do what i so need to.. but then if i believe right, i worry too much. these things are taken care off.. faith.

today's been an interesting day. because it fits, almost, into one of those countless images of types of days, the shades and the tones. a busy day from the start, tinge of loneliness in exhaustion, tumbling on into work, a reminder and a taste of the past and the future in closeness that remains, the distance of people close by.. some productivity, some avoidance.. steeling for what must come so soon, while trying to continue in the time that's left in delusion, however that works out.. carrying on, learning from the elder, hahAhha.. feeling, so small, what connects us all in what they call the global organism. at the end of the short story for the hour, the whole thing is a big picture of low chroma shades of very few similar hues, and accents of just the right colors, never dissonant. that's the picture of the day.

it's been some time since i've typed like this.. haha. interesting.
but from now on, there will be a split. when the soul need split into heart and mind, there will have to be two sides of the same story..

but only if there is the time.


0 comments
9:04 pm




Thursday, May 24, 2007

august 8.




i guess those days really are over.




fish. how shit happens. i remember, i remember.




things i don't want to say.





starting over is good, but i always thought it didn't mean we had to leave things of the past behind, just discard them.




perhaps there really is no other way.




i don't want to repeat a mistake.


maybe i can't afford to hope for anything more than friends.



i want to start over.




but i don't want to leave all this behind.




0 comments
1:45 am




Sunday, May 20, 2007

crud lah. i need someone to rant to who would just understand.
can't think of anyone but someone who's.. no longer available.
GRAH.


yes i know you can see this hello people but just let me live in delusion k.




0 comments
10:55 pm


my rooms is damn nice now. these photos suck at showing that, but


what sucks is that it's so out of the way nobody will ever come down to hang. grah. just needs a nice new cream curtain and cushions everywhere. and various other nice stuff i wish i could get =( rahh nevermind, in time when i have my own pad it'll be the envy of everyone, muahahaha.


i'm gonna try something new. i don't know how long i'll try it, or if it'll work at all,


but don't tell anyway. shh.


0 comments
7:18 pm




Saturday, May 19, 2007

what is this lah. i'm sure.

nevermind it should pass right.


can't believe this.

this feels so weird.




0 comments
10:31 pm




Friday, May 18, 2007

sorry about your balloon, it was just growing so small, i didn't want to see it all disappear, so i just had to let go. it flew to the sky, i believe. i think it'll be happier there. don't know bout me though.

sorry if anyone's upset. just let me get my acting face back on.

many things people don't really need to know. i'll just tell in person.
many things i'd like to know. i will find out.

one more thing pulled out from under me.
only that one thing left to look for, in terms of this life. if that one gets pulled out too when the judgement time comes, i'll just die.

who cares anyway.

and while it seems so wrong to say this, it's just weird how people who are kinda responsible for this are saying certain things. pah never mind. i can't come right out and say it.


0 comments
11:25 pm




Wednesday, May 16, 2007

i really don't want to say it, it's not something that you should hear.
i really don't want to give up hope.

but hell, if you give me nothing to hang on to, hell if i don't leave you floating.


0 comments
11:16 pm




Sunday, May 13, 2007

you've lost your heart.

•
she always said i was a work in progress
diamond in the rough
she said a lot of stuff about
openin' my eyes, showin' me the world
even though i never liked to venture far from home

but what's so bad about even stevens
steady and reliable, easily deniable
habits, and rituals, grounded to the bone
and i guess that's why i am alone

don't fix what's broken, i said to her
i just don't care
don't fix what's broken
what will i do, if you're not there
cause if you ever go,
i'll never know, how to put myself together again

she said to me why don't you give up, give up
but how can you just give yourself and never count the cost
she said you gotta put your cards on the table
but don't you understand that's not adventure but a loss

i heard enough about self improvement
pardon me i think i'm going fine all on my own
she said you better losen up those heartstrings
or you're gonna wake up all alone

don't fix what's broken, i said to her
i just don't care
don't fix what's broken, what will i do
if you're not there
cause if you ever go now i'll never know
how to pull myself together again......

she said, jump into the water
but i don't like to swim
she'll never understand my reasons why
she'll get tired of my game someday
eventually she'll walk away
and all i can do is wave goodbye..

i never said i was a genuis, genius
never said i didn't have a thing or two to learn
but, old dogs, new tricks, matches and a house of sticks
sounds a little like a recipe for getting burned

so dont' go talking 'bout changes, changes
i've become accustomed to my fear of the unknown
well baby here's your heaven, what's your hurry
why'd you have to leave me all alone

don't fix what's broken, i said to her
it's just not fair
don't fix what's broken, what will i do
now you're not there
don't fix what's broken, i said to her
it's just not fun
don't fix what's broken, (now it's too late)
i've come undone

why did you have to go, now i'll never know
how to put myself together again~
today was a weird day.. after yesterday's thinking about the whole big mess that is, today just reminded me there's another problem that i've just been avoiding on and on.. it just can't go on like this, gotta do something about it.. and then had to go for project work, hahAhha.. have to say i'm really glad for my class.. there's some peace even if we're all business about stuff, at least i don't have to keep worrying about.. all that stuff.
went back and hit carls juniors after walking the other direction past esplanade, and i got lunch cause i hadn't eaten, charmaine too.. and halfway through my burger tzung just couldn't take it anymore and got himself one too, hahaha.. then they just took the huge cup and mixed all the different drinks into it and shared, lol.. only xiayi held out without eating anything, but he drank in the end, hahaha.. fun. it's relaxing somehow. ironic.

"someone's lost their heart..
"

it's true that you need crap to happen for you to treasure people, i guess.. so maybe in that sense i should be.. thankful..? haha.. you asked if i was just going to lie there and emo, and when i said, i dont' know and you just went, aiyo.. i could have just hugged you, haha. hmm but i shouldn't be saying anything eh, later someone come after me =x hahAhhaha..

was good talking with fiona and kwoks too, but that's just.. involved in the big mess, unavoidably.. discovering things. beginning to understand people that i've been with for, 2 years, four years.. the way that they think and work.. it's weird to think of it in this way, but in essence that's just how you really get to know people, to get close. huhh.

today's just been a small relief, cause i've been able to take on a less fuddy persona, is all. i get to be all dancy walking here and there and around town, be the driving force in the stuff and basically chill. gah. but everything remains, huhh. ahh shucks.

for a brief moment, when i can push all the regret about all the things that could be, and ignore the upset-ness of all the preconceptions and opinions people have from what they've heard from certain people.. i just wish it were over. if you want to win this way, there's nothing i can do.. all i can do is talk, and that could work either way for me. what have i to lose, then, you ask? why not go for it? i don't know. i'm just trying to pluck up the courage.




0 comments
8:28 pm




Thursday, May 10, 2007

in this world, sometimes it's just like we're expected to just get up and move on, after stuff, and somehow we do just that.. suppressing reaction to bad news, just phasing out things that didn't work out even after all those words and dreams and dreams and hopes. how do we do it.

and time that was spent in exuberant joy, reflective satisfaction and peace or silent ecstacy, or roaring fun seems so still and far away, so short and distant. just, insufficient. chaos, conflicting clouds, sharp jagged points, one big messy scrawl that refuses to yeild to even alexander's sword. all preoccupied, it's so easy to forget about treasuring now. but still, there is that something, whatever it may be, that leads one on to such thoughts, right..? they aren't always there.



it's just so stupid. so many stupid things that i just want to rant to someone, but nobody can react in just THAT way.. true and comforting. no matter what, now there's always some measure of awkwardness, some untouchable topic. tiny or bigger, or so immense it's hard even to enter your life and begin to understand, to be a part of worlds and make you a part of mine. it's like the flow of time, up and down, up and down like a bloody sine/cosine graph. how many times? the first never goes away.




as always, decisions to make.. and then, dilemmas. i'm really just scared, afraid of what i seem to know will be. it's like it's impossible to depart from this stupid scheme of trying and trying, and gaining a little, trying and trying, and "being parted broken hearted", repeat and randomize. dare i say people don't try hard enough? yes, and i don't either, cause i'm afraid of that too. no, because people do try. but i'm not enough..?

this is why men fear the future horribly, horribly, and yet speculate and are curious about it to no end.

people say a lot of things, and they think things, and somehow we've just got to find the balance, being true to what we know we feel, consciously believing either what we say or what we think.. but at the same time what we say to others can mean so much, so much.. how do i say it. i guess we all have to be careful with what we say. both ways.

disheartening..? i don't know. in the end, it's all wrong, saying this is wrong, thinking this is wrong, saying that it's wrong is wrong, and it goes on. you get the point, either way, in this situationi'm taking on a persona that you(and i, because you don't) don't like, i'm just not up to it in your eyes. and if i decide i want to be harsh just because i'm so upset about this whole deal, i can even make myself say, you're not either.


0 comments
11:08 pm




Tuesday, May 08, 2007

"it's like a fucking soap opera."

•

my room is a royal mess. these few days it's in out, throw stuff down, pick stuff up.

sometimes i just get irritated about money. it's dumb, but everyone has to prioritize i guess.. but it'd be nice just to be able to be free with it. ah well shucks, i really don't know what i'm talking about. i'm just broke ><

yeah hm about that, silver. a lot of questions, i think a lot of people also just don't know what to feel about it, just blank mess.. hm anyway funny things happen that you just can't predict, so ah whatever. we weren't all that good, but there are better things coming our way. it's funny how we were high at the steps and vj or whoever was silent up there.. haha.. see, it's one another that counts.

things open up with time and events, really. proximity.. ah well. things could turn out so many ways, i guess it's up to us to strive for what could be. in the end just gotta make the best of things.. but it's just painful to have to say, ok, it wasn't going to happen after all, never mind there are better things waiting downt the road, so many times. even worse when things seem to be going great and all of a sudden it's gone. i should know.

hm that one word is such a funny thing. i never cease to be amazed at how many forms it comes in, how many situations people can use it in, and how people can even feel about it, and express it.. ah well. life's like that. give and take, we give and.. who takes?

super late, praying things go well for us, and that by some miracle, we'd have the commitment to stick it out together.. because this life can be pretty short, and so few people seem willing to stay together, just because they say, "everyone moves on".

i know it can be otherwise for individuals, now make it all of us. that's what i pray.


0 comments
11:52 pm




Monday, May 07, 2007

i've a newfound facination with giant lego structures, hahAhha. they're awesome. shall make many many to waste money in the future, yepyep.

but that's not the point, huhh. yeah it's syf, and i don't talk much about stuff like that lately, don't know why. anyway, it's come to a point where i just hope that everyone can seriously just pour their soul into the music, whatever we believe the meaning to be, and really take on take on the persona and make the music, truth. that's all we can do, really. it's enough if we can do that much, people.. take these songs and make it all worthwhile, ay? we are not masochistic freaks who hardcore for the sake of it. we totally own =]

on a heavier note it's really the turning point of cca life in rj now.. what's going to happen after this..? i don't dare to wish, don't want to predict.. everything will just happen, aye? whatever the path, i'll just do my best for whatever perfection i can dream up with what i've got.. just pray for one thing, that i can really keep my friends closer. as i think about it more and more, it just really gets numb and i think i could even lose my bet with fiona if i'm just this way. hm well.

ah well less thinking more sleeping. haha i think i've lost my bet with gen too. goodnight!


0 comments
9:55 pm




Thursday, May 03, 2007

jet-black smoke and a fine razor's edge
a self-mocking cast and a turn to his face

ending what must never have really begun
floundering for response to unrequited embrace
pinpointing the misunderstanding; painfully retrace
learning to let go of optimism, appearing unstunned

acknowledging her death, remembering that pledge
placing the silver back into its small navy case


0 comments
1:34 am




Tuesday, May 01, 2007

it's the problem of reciprocation.
if one cares so much, why are others so distant and indifferent?
blames.
am i allowed to feel unappriciated?
not if i tell people that i do.
give me hopes for the sake of pulling them down, twice in one night so directly, so in my face.
what are you trying to prove?
that what i feel is true?
just because i'd always been there to sing?
should i be there less often?
should i try to find better elsewhere
who will tell me, i bet there aren't any people any different.


0 comments
8:34 am